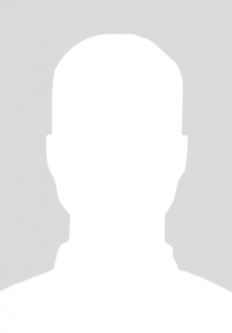 Office hours
Thursdays 18:00-19:00 via Zoom (contact by email)
Cabinet
419
Department of Educational Sciences
Tch. Asst. Tadej Košmerl
Tadej Košmerl is a PhD student and Teaching Assistant for adult education at the Department of Educational Sciences, Faculty of Arts, University of Ljubljana, where he coordinates andragogical practice and carries out tutorials in master courses Program planning in adult education and Educational Gerontology. His research focuses on adult education for sustainable development, international adult education policies, and transformative learning.
Košmerl, T. (2021a). Kombinirani raziskovalni pristopi kot način združevanja kvalitativnih in kvantitativnih metod [Mixed methods research as a way of combining qualitative and quantitative methods]. Journal of Contemporary Educational Studies, 72(1), 88–107.
Košmerl, T. (2021b). Od kolonialnega učenja do izobraževanja za trajnostni razvoj: Pregled izbranih konceptov izobraževanja o globalni soodvisnosti [From colonial learning to education for sustainable development: A review of selected educational concepts concerning global interdependence]. Studies in Adult Education and Learning, 27(1), 101–120.https://doi.org/10.4312/as/9834
Košmerl, T., Gontarska, M., Kim, Y., & Guimarães, P. (2020). Helping to postpone the last whimper: Adult learning and education for sustainable development in the National Energy and Climate Plans of Poland, Portugal and Slovenia. Andragogical Studies, 1, 53–76. https://doi.org/10.5937/AndStud2001053K
Košmerl, T., & Mikulec, B. (2019). Primerjava izobraževanja odraslih v Sloveniji in Nemčiji: Ljudske univerze in Volkshochschulen [Comparison of adult education in Slovenia and Germany: Adult education centres and Volkschochschulen]. In E. Mermolja, A. Benko, A. Grželj, & N. Ličen (Eds.), Soustvarjamo družbo znanja: Zbornik ob 60-letnici Zveze ljudskih univerz Slovenije (pp. 24–33). Ljubljana: Zveza ljudskih univerz Slovenije.
Košmerl, T., & Mikulec, B. (2021). 'You have to run it like a company': The marketisation of adult learning and education in Germany and Slovenia. European Journal for Research on the Education and Learning of Adults, 12(1), 47–63. https://doi.org/10.3384/rela.2000-7426.ojs3466
Košmerl, T., & Mikulec, B. (2022a). Ekopedagogika: Izobraževalni koncept in družbeno gibanje za trajnost planeta [Ecopedagogy: Educational concept and social movement for sustainability of the planet]. In L. Škof & I. Navernik (Eds.), Eko, zeleno, modro, trajnostno v humanistiki (pp. 209-220). Ljubljana in Koper: AMEU – Institutum studiorum humanitatis; Gibanje TRS; ZRS Koper.
Košmerl, T., & Mikulec, B. (2022b). Adult education for sustainable development from the perspective of transformative learning theories. Journal of Contemporary Educational Studies, 73(2), 164–179.
Košmerl, T., Miroshnikov, M., Aderibigbe, A. S., & Guimarães, P. (2022). UNESCO's global reports on adult learning and education: Conceptual elements and political priorities in Nigeria, Russia, and Slovenia. Sisyphus, 10(3), 186–205. https://doi.org/10.25749/sis.25583
Mikulec, B., Kump, S., & Košmerl, T. (Eds.). (2021). Reflections on Adult Education and Learning: The Adult Education Legacy of Sabina Jelenc Krašovec. Ljubljana University Press, Faculty of Arts. https://doi.org/10.4312/9789610605461