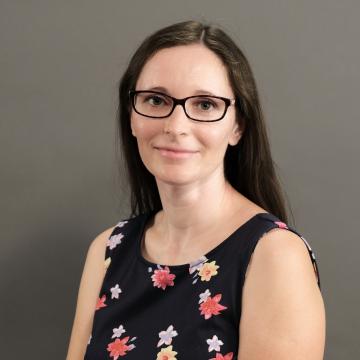 Office hours
od pon. do pet. od 9.00 do 11.00 in 14.00 do 15.00
123/124/125, II nad.str. Univerza v Lj.
The Centre for Slovene as a Second and Foreign Language
Petra Likar Stanovnik
Petra Likar Stanovnik is employed at the Examination centre of the Centre for Slovene as a Second or Foreign Language, Faculty of Arts, University of Ljubljana. She is an experienced teacher of Slovene as a first and a second language. At the Centre for Slovene she is involved in all stages of language test development, acting as an item-writer, tester and rater trainer. She is a member of various working groups involved in national and international projects.
The Examination Centre develops and administers tests of Slovene as a second and foreign language, confirming candidates' language competence by issuing relevant documents on the basis of exam results.